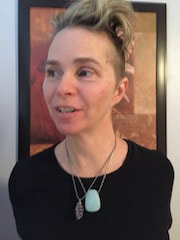 ​"POETRY WORKS" with Irene Cooper

Celebrate National Poetry Month with COWG and Local Poet Irene Cooper

Need a new way to refresh your writing brain and revitalize your language? Geared toward making space for poetry in your creative toolkit, Poetry Works will employ prompts and discussion to refurbish your vocabulary, clear out the cliché, and make space for more ideas and better writing. Join Irene Cooper this National Poetry Month to spruce up your writing practice with some free verse.

Writers in all genres will benefit and ENJOY this evening. Set aside time to submerge yourself in language!