Photo Courtesy of Mac Tippins

Welcome Central Oregon Writers & Writer Enthusiasts!
CENTRAL OREGON WRITERS GUILD
Central Oregon Writers Guild's mission is to provide Central Oregon area writers a forum for mutual support and education through meetings, annual events and workshops. Our goal is to advance growth and success for individual writers of all genres and at skill levels. Founded in 2002, the Guild is a non-profit organization, where volunteers coordinate the group's activities.

MEETINGS
Guild meetings take place on a monthly basis, where we feature guest speakers, panels, member readers and small group interaction, with topics of interest to writers at all skill levels. Meetings are free and open to the public. See the Upcoming Events or COWG Calendar page for details about, speakers, topics, and locations.

WORKSHOPS
In line with our mission to advance growth and success of individual writers, COWG offers several workshops per year, typically on a Saturday for half or full day. Professional speakers impart their writing craft expertise, followed by the opportunity for participants to share their work in a small group critique session.

MEMBERSHIP
Membership is open to writers and writer enthusiasts at all skill level and in all genres. See the Contact Us page for details about joining COWG.

2017 COWG Board of Directors
President: Ruth Colter
. "I've always known I would be an author . . . someday. Someday came when I was caring for my older sister, Janet, as she went through chemo-therapy. To keep her focused on living, I suggested we write a book. Her eyes lit up and we began to build our perfect world . . . a utopian society with a little science fiction.
I wrote the story and Janet gave big-sister advice. Our story-building pastime soon worked its magic on both of us. It made her good days better and I had found my passion. It wasn't long before I was encouraged to turn this project into a real book. Janet passed away before it was completed, but I made a promise to her and myself that I would finish our Zelfar series and publish it for all to enjoy. Of course, book one is dedicated in loving memory of my precious sister and life-long friend.
​The Zelfar Series includes a bit of Pacific Northwest history, areas familiar to me, having lived in SW Washington most of my life. I retired from Intel Corporation in 2007 and currently live in Central Oregon with my husband.
Read more on my website:
www.ruthcolter.com
."
---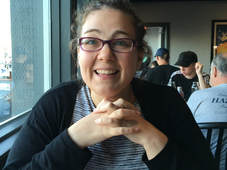 Vice President/Program Director: Kristin Dorsel. Kristin R. Dorsey is an Assistant Professor in Humanities at Central Oregon Community College, where she teaches writing and literature courses. Outside of the college, she runs writing workshops for teens and works with a variety of Central Oregon writing groups. In the very little leisure time she can scrounge up, she writes short form nonfiction and memoir and is currently playing around with a screenplay.
---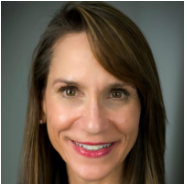 ---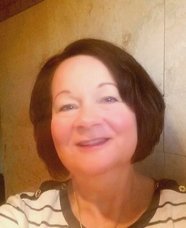 Membership Director: Cecelia Granger. As a child growing up in rural Indiana, where she might not see another person outside her family for days during the humid summers, Cecelia Granger kept herself occupied by drawing and painting, reading every book she could lay her hands on, playing at the nearby creek, and creating stories and plays starring her pets, dolls, family, and friends. Throughout her 30+ years in the Human Resources & Organizational Development profession, she has continued to write poems and non-fiction, and still paints when inspiration strikes. After graduating from college at Indiana University – Bloomington, Cecelia lived in California, Kansas, Iowa, and the Portland area. Cecelia now lives in Central Oregon with her husband Scott and her two crazy herding dogs Lucy & Cowboy, and has been adopted by a semi-feral black cat. She is currently at work on her first novel.

---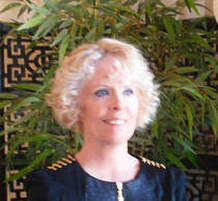 Treasurer: Denice Hughes-Lewis.
Denice Hughes Lewis is an award-winning, self-published author of books for kids and young adults specializing in fantasy. She is also a professional screenwriter. Denice loves the challenge of writing and formatting in many different forms: books, poetry, screenplays, and plays. Find her books at
www.denicehugheslewis.com
.
---
Publicity Director: Kristin Dorsey.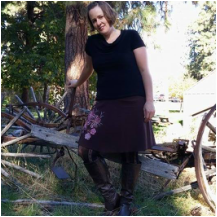 Volunteer Coordinator: Nickole Harris. Nickole Harris has made a career of daydreaming. There are people in her life that swear she is hard of hearing because it takes several tries to get her attention. That is because she is not in this reality, she is somewhere else. Now she writes about the places she has visited and the people she has met in her head. She may not have been writing professionally for long, but there is one thing she knows: reality is highly overrated! Nickole enjoys writing books for young readers. Here short stories were first place winners in the Annual Harvest Writing Contest in 2014 and 2015. She is currently working on a YA novel. She lives in an alternate dimension with her husband and three kids in Sunriver, OR.
---
Website Director: Dave Edlund
. A graduate of the University of Oregon (Ph.D. Chemistry), Dave is a USA TODAY bestselling author of the Peter Savage action-thrillers. His debut novel,
Crossing Savage
, received critical praise for its realistic action sequences plus cutting-edge science and technology, winning a Ben Franklin Silver Medal for best popular fiction (IBPA) and was named a finalist for best suspense/thriller by Forword Reviews Magazine (INDIEFAB Awards). His second novel,
Relentless Savage
, was named best new mystery/thriller by iBooks an INDIEFAB Awards finalist (suspense/thriller), and a Chanticleer Reviews finalist.
Deadly Savage
received critical acclaim from Kirkus Reviews and Foreword Reviews Magazine, and
Hunting Savage
was praised by NYT bestseller Steve Berry as "required reading for any thriller aficionado". "Ever since I read a tattered copy of
Raise the Titanic!
by Clive Cussler, I knew I wanted to write fast-paced, thought-provoking action thrillers."
www.PeterSavageNovels.com
---
Hospitality Director: Amanda Curley
. Amanda Curley, pen name Amanda Rose, is a local YA, Fantasy author and entrepreneur. She has been a member of the Central Oregon Writer's guild since 2011 and has studied at the Institute of Children's Literature. She volunteers as the Director of Hospitality and enjoys leading critique groups at the local writer's workshops.
Amanda started writing at a young age, mostly to entertain her friends and has always been a big dreamer. She grew up reading Tamora Pierce, Bryan Davis, and Tolkien among many other authors. Every trip to the library resulted in a three-foot tall stack of books.
When she isn't buried in a book, Amanda enjoys art, horseback riding, making music, and of course crafting creative worlds which she hopes will entertain, surprise, and occasionally shock you.
You can find Amanda online at
www.floweringfiction.blogspot.com
or in person at your local COWG meeting.
---
​
​
NON-PROFIT ORGANIZATION
The Central Oregon Writers Guild is a 501(c)(3) non-profit and a 100% volunteer organization. We welcome your participation at any level – the more participation, the more programs and activities the Guild can offer. To see how you can help, go to the Volunteer or Contact Us page.
BY LAWS
Click
Here
to view the Central Oregon Writers Guild ByLaws:
COWG BOARD POSITION DESCRIPTIONS:
Terms one-year minimum
PRESIDENT
• Shall oversee the management of the Guild business and can call special meetings, preside at all meetings, sign all official documents, report annually on the state of the organization, appoint special purpose committees, and promote membership and the common welfare of the Guild.
• Works with the Vice-President/Program Director in scheduling and arranging all general Guild meetings.
VICE-PRESIDENT/PROGRAM DIRECTOR
• Shall assume duties of President in his/her absence, assist the President in scheduling and arranging of all general Guild meetings and arrange lodging and the meeting needs of speakers.
• Find and reserve meeting locations for monthly meetings. Arrange for access to meeting rooms.
• Schedule and confirm the speakers, and maintain contact with each one regarding meeting logistics prior to their appearance. Obtain bios and photos for publicity purposes.
• Schedule and confirm member featured readers. Inform readers they may bring their books or works to display at the showcase in which they are featured.
• Provide information to Publicity Director and Website Director, who will publicize and distribute guild meeting information.
PUBLICITY DIRECTOR
• Prepare and distribute publicity for all Guild events. If necessary, contact speakers to secure biographies and information they wish to have included in media releases.
• Submit upcoming events to Website Director for posting.
• Maintain up-to-date media contact lists, along with submission guidelines and deadlines.
TREASURER/MEMBERSHIP DIRECTOR
• Shall maintain a checking account for the Guild, be responsible for the accounts and records of the Guild, provide written financial statements to the Board, and contact members delinquent in dues.
• Shall receive payments for guild membership, event fees, contest fees, Harvest contest book and ad sales.
• Shall make required reports to the IRS and any other oversight agencies.
• Shall maintain membership roster.
HARVEST WRITING CONTEST EVENT COORDINATOR
• Shall manage logistics for the Harvest Writing Contest celebration event. Tasks include securing location, hospitality, and publicity.
WEBSITE DIRECTOR
• Shall maintain the COWG website by making additions recommended by the Board.
• Shall post meetings, workshops, and contest news on a regular basis.
SECRETARY
• Shall attend and record COWG Board meeting minutes and distribute to the Board Members.
HOSPITALITY DIRECTOR
• Shall provide refreshments for each monthly meeting.