​IS YOUR POINT OF VIEW ON POINT? with KATHRYN MATTINGLY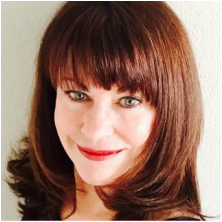 ​The point of view in which you tell your story's narrative is arguably the single most important decision you can make about your book. POV will affect every word choice. It will decide which scenes are included and which are not. It will influence your readers' perception of your characters. It may even dictate the plot itself. Which POV will best enrich your story and how can you use it flawlessly?

Kathryn Mattingly teaches Novel Writing, Novel Editing, and The Art of The Short Story at a college in her community. She has won five awards for her work. Kathryn's literary fiction novels are Benjamin (a New Century Quarterly Finalist), Journey, and The Squall (2106). Her short story collection Fractured Hearts includes several of her award winning stories published in various anthologies and print magazines. Kathryn is an avid reader and enjoys mentoring new writers. She coordinates the Top of the Mountain writing contest for the Northern Colorado Writer's conference, and is a judge for several other annual literary contests.