Thursday, November 21 6:30 pm at COCC Redmond campus,
Bldg 3, room 309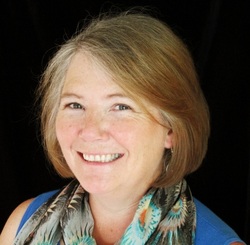 Learn how to put together a proposal for an agent or editor. Or if you are self-publishing, how to write an eye-catching blurb and power synopsis. In this age of new and old publishing methods everyone needs to know how to grasp the attention of the reader.
This workshop will touch on query letters as your sales pitch and how to boil down your story to a unique tagline and brief blurb. We'll discuss what to put in a synopsis and what to leave out. Most importantly, once you have the query and synopsis perfected where to send it or how to use it for a self-published book.
With sixteen published books, three novellas, and an anthology, award-winning author,
Paty Jager
is never at a loss for story ideas and characters in her head. Her rural life in central and eastern Oregon, and interests in local history and the world around her, keeps the mystery and romance ideas flowing. She not only writes the western lifestyle, she lives it.
On Jager's road to publication she wrote freelance articles for the Bulletin and Spokesman and enjoyed her job with the Deschutes County Extension service as a 4-H Program Assistant.
You can learn more about Paty at her blog;
www.patyjager.blogspot.com
her website;
http://www.patyjager.net
or on Facebook;
https://www.facebook.com/#!/paty.jager
and twitter; @patyjag.