Step-by-step guidance to getting your book published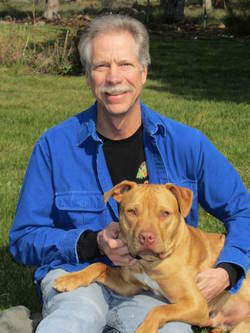 ​Dave has published non-fiction and fiction through both traditional publishers and self-publishing routes. Drawing on material from his 5-week continuing education course titled "You've written your book, now what?" Dave will discuss the publishing process from an author's perspective, including pros and cons of self-publishing versus traditional publishing, the "mysteries" of copyright, expectations on royalties and contracts, the query process, and the major steps required to go from manuscript to published book.
​
A devoted fan of thrillers, Dave writes what he describes as science-action thrillers, blending cutting-edge science and engineering with present-day geopolitics. His debut novel Crossing Savage received a Ben Franklin Silver Medal (popular fiction) from the Independent Book Publishers Association, and was named an INDIEFAB finalist by Foreward Reviews Magazine (best new mystery/suspense). Relentless Savage was named by Apple iBooks as a 2015 best-pick for new mystery and suspense novels. Deadly Savage is his latest release.