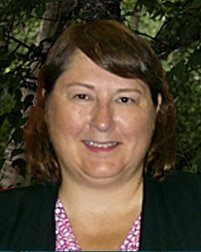 The Unvarnished Truth About Marketing: What Works and What is a Waste of Time with Maggie Lynch

Most authors are emotional people. They become best friends with their characters and that leads them to craft wonderful books that tell those characters' stories. The problem is that marketing cannot be an emotional journey for the author. To be good at marketing you have to be analytical. You have to be the person who can look at your book and honestly decide if your baby is ugly. If it is ugly—defined as not an easy sell because it doesn't meet the general criteria—then you have to convince the reader that your baby has a special value they can't live without.

Book marketing is about convincing your potential readers of the value of your book. That value is not the story, not the price, not the genre. That value is the experience of reading your book. You need to understand what experience your readers want to have and capitalize on that.

This workshop will discuss how to identify that value in your own book(s) and then how to use specific techniques to exploit that value. The top three proven techniques to actually sell books will be demonstrated with examples and timelines. Specifically: 1) Building a mailing list of true fans; 2) Continuously engaging your readers; and 3) Properly using FB Advertising.
Maggie Lynch is the author of 20+ published books, as well as numerous short stories and non-fiction articles. Her fiction tells stories of men and women making heroic choices one messy moment at a time. Maggie is also the founder of Windtree Press, an independent publishing cooperative with over 150 titles among 20 authors.
Her love of lifelong learning has garnered degrees in psychology, counseling, computer science, and education. These led her to pursue careers ranging from Counselor to Software Developer, and eventually 15 years in Academia. Maggie also had many opportunities to consult in Europe, Australia, and the Middle East. Maggie and her musician husband have settled in the beautiful Pacific Northwest where she now enjoys the luxury of writing full-time. Her adult fiction spans romance, suspense, and SF titles under the name Maggie Jaimeson. She writes YA Fantasy under the name Maggie Faire. Her non-fiction titles are found under Maggie McVay Lynch.