Story Structure with Jill Williamson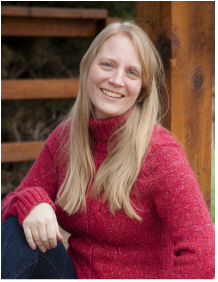 ​Jill will introduce strategies for how you can take a new idea and build it into a story that's ready to be written. Attendees will be encouraged to take an idea through this process, step-by-step. Whether you have no idea what you're going to write next, have an idea brewing, or have already started, Jill will help you flesh out your story and ultimately prepare you to start writing a book that is set up for success. She will discuss premise, storyworld, characters, plot, and theme.
Jill Williamson
is a chocolate loving, daydreaming, creator of kingdoms and the award-winning author of several speculative fiction novels including
King's Folly
,
By Darkness Hid
, and
Captives
. She got into writing one day when someone was complaining about teen books and she thought, "I could do that! How hard could it be?" Very, she soon learned. But she worked hard, and four years later, her first book,
By Darkness Hid
, was published and won several awards. Jill is a Whovian, a Photoshop addict, and a recovering fashion design assistant, who was raised in Alaska. She loves teaching about writing, which she does weekly at
www.GoTeenWriters.com
. She lives in the Pacific Northwest with her husband, two children, and a whole lot of deer.