Thursday, February 27, 6:30-8:30 p.m. at the Deschutes County Services Building, DeArmond Conference Room, 1300 Wall Street, Bend, OR 97701. Please see updated map and instructions below.

Middle grade author Kai Strand will talk about the importance of knowing your audience and tips on how to do that.

Children's book illustrator, KC Snider, will share about her journey from Oregon college art teacher to Western Fine Artist to now illustrating over 40 books for her publisher, Guardian Angel Publishing. She will share about her experiences working with her publisher and with authors from around the world.

Open to the community. Free. Light refreshments provided.
For more information about this meeting, please email centraloregonwritersguild@gmail.com.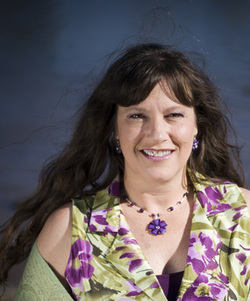 Author Kai Strand
writes fiction for kids and teens. Her debut novel, The Weaver, was an EPIC eBook Awards finalist. Her young adult title, King of Bad, has been on the publisher's Top 5 Bestsellers list since its July, 2013 release. Kai is the Guild's coordinator of the 4thGrade Picture Book Writing Contest in the Redmond School District, which runs from September through April.
http://www.kaistrand.com/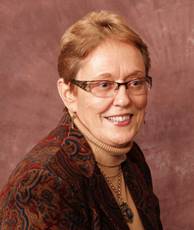 Illustrator KC Snider
is an international award winning illustrated children's books artist, is an honors graduate from the School of Arts in Eugene, Oregon where she majored in illustration. She has illustrated 37 books for Guardian Angel Publishing. Many of her original illustrations are hanging in the Children's Museum of Illustrated Books in St. Louis, Missouri. She was an art instructor for 17 years at both Lane and Linn Benton Community Colleges. She put her talent towards Historical Western and Native American fine art pieces where she has won many prestigious awards like the Snaffle Bit and Pioneer Heritage. Her illustrations are inspired by Norman Rockwell's style.
A few sample illustrations KC did for her own book, "Silence" and "A Bad Mad Sad Day for Mama Bear" by Mayra Calvani. Both books were just released and each show a different style and technique of K. C. Snider's talent as an illustrator.
http://www.kcsniderart.com/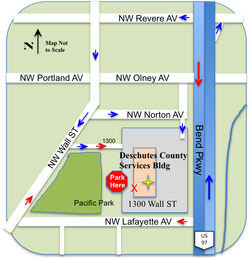 Apologies to those who, based on our instructions, parked on the east side of the building last month. The parking instructions have been updated below.

THE CENTRAL OREGON GUILD MEETING LOCATION HAS CHANGED: Starting in January, the 2014 meetings will be held in the DeArmond Room at the Deschutes County Services Building, 1300 Wall Street in Bend.

Driving from the north, take Hwy 97 S (Bend Parkway) to the Lafayette Street exit. The building is just off the Bend Parkway. Drive to Wall Street and turn right, then enter from the driveway just past Pacific Park. The main entrance on the southwest side of the building will be open.

Park on the west side of the building. Use the parking lot facing Hwy 97 (building's east side) if the west side spaces are full.

The DeArmond Room is on the southeast side of the building. (Follow the "Conference Room" signs.)

There is no Bend Parkway/Hwy 97 exit coming from the south, so just follow Wall Street past Lafayette Avenue. If you're unfamiliar with Bend, or want to avoid the downtown area and get to the County building, take the Parkway north to Revere Avenue (Exit 137). Turn left at the light onto Revere Avenue (west), then left at the 3rd cross street onto Wall Street. Make a left turn onto the driveway south of Norton Avenue, or take Norton Avenue and then right into the parking lot (drive west and south to the front of the County building for parking).