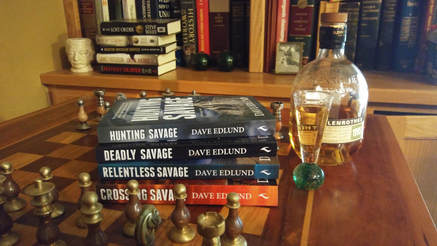 ---
---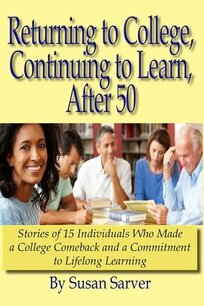 Thinking about entering college or embarking on a new educational path but hesitating because the faculty and other students will likely be around the ages of children or grandchildren? This collection of inspiring stories from 15 individuals who made a successful academic comeback after age 50 and continue to build their knowledge prove you're never too old to learn. These scholars, ranging from age 55 to 98, include a former garment factory worker who tested for the GED at age 52 then made her way through college to become a special education teacher and an engineer who left a 30-year career in his late fifties to enter medical school. Their stories are filled with success strategies that will help the mature student navigate various systems of education, carry on through criticism, tackle new technologies, and manage the human dynamics associated with intergenerational learning. They also show how abundant life and professional experiences can work to your advantage. This little book belongs on the reading list of anyone thinking about heading back to school or planning for a life of continued learning.
www.susansarver.com
---
---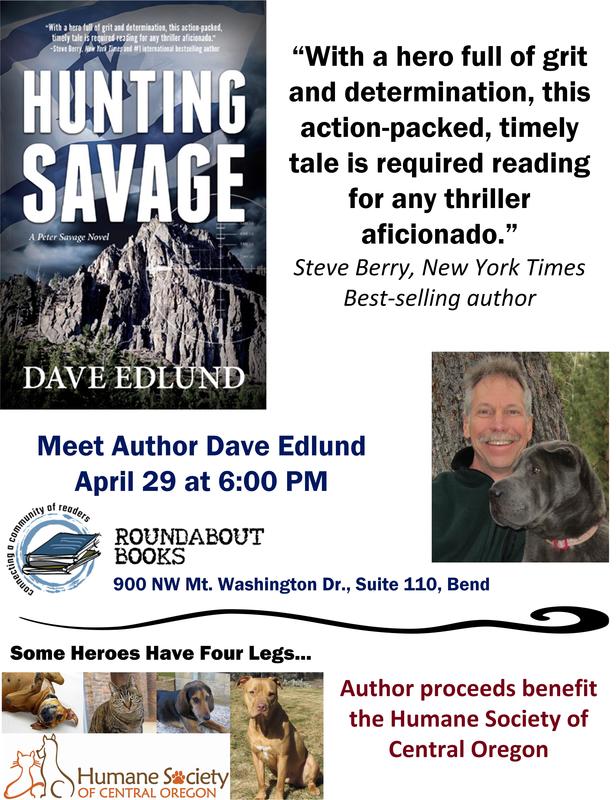 ---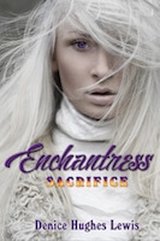 Enchantress Sacrifice,
a young adult novel by Denice Hughes Lewis, was released in paperback March 3rd on
Amazon
.
See the book trailor here:
https://vimeo.com/search?q=Enchantress+Sacrifice
Born to save an uncharted island from the Beast, Elandra doesn't want to fulfill her destiny. She wants a normal life. Choosing to eliminate her powers in a mystical lagoon, the Enchantress embarks on a dangerous quest. Her decisions seal her fate and lead her to the most difficult choice of all. Will she face the Beast and make the ultimate sacrifice or save her loved ones and the natives who want her dead?
---
---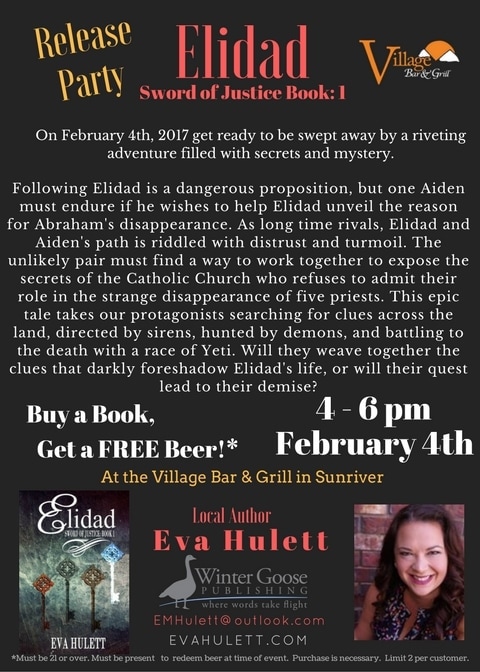 ---
Journals for the Pet Lover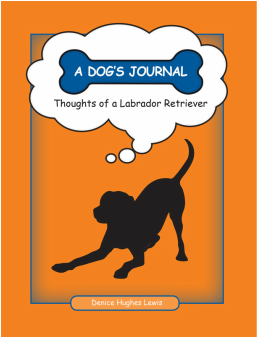 ​Denice Lewis's non-fiction dog and cat journals are
available at Amazon
.
A Dog's Journal, Thoughts of a Labrador Retriever
, is one in a series of breed-specific journals designed to spark your creativity. Also available are journals for your lovable mix and your cat. What are your pets thinking? There are over thirty-five prompts and a yearly calendar to record their special skills, buddies, adventures and more. Have fun and record their thoughts. You might gain insight into yours.
---
---
COWG Author's Reading at Dudley's Bookshop Cafe, Bend, October 15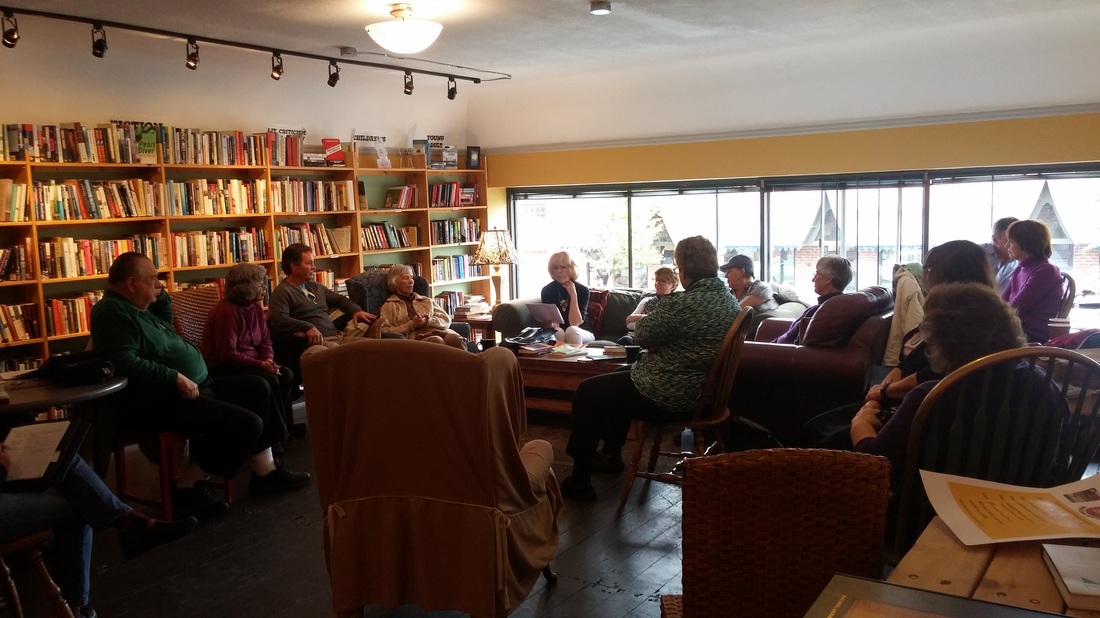 ---
Critically acclaimed action-thrllier Deadly Savage now available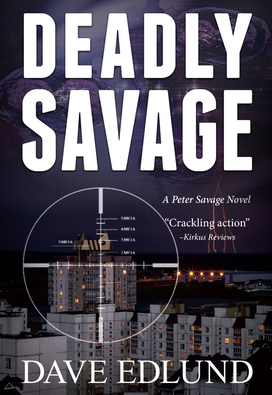 "Crackling action, brisk pace, timely topic; Edlund's third Savage thriller has all the elements…" Kirkus Reviews
"Dave Edlund's
Deadly Savage
is an enthralling story from its thoughtful beginning through to its multiple climactic moments and gripping plot twists." Foreword Reviews
"
Deadly Savage
will leave you breathless, and worried, because it just might happen." Gary Stout, author of
Serial Samaritan
and
Sifting Ashes
Coveting its former satellites States, Russia launches an audacious plan to repatriate the Nations of Eastern Europe under Russian rule. Only NATO stands in their way, and the Kremlin is determined to break the U.S.-European military alliance for good. When pro-Russian militia capture key buildings in Minsk, Peter Savage is caught in the crossfire. As Peter wages a guerrilla offensive against the militia, he uncovers a deadly plot based on a global vulnerability engineered decades ago by former Soviet rulers. With thousands of civilian lives at stake, can he intercede in time?
A member of the International Thriller Writers, his debut action/political-thriller
Crossing Savage
received the 2015 Ben Franklin Silver Medal for Popular Fiction and was a 2015 INDIEFAB finalist for Best Suspense/Thriller.
Relentless Savage
, second book in the series, is an INDIEFAB book of the Year Finalist.
Deadly Savage
, is the third novel in the Peter Savage series.
www.PeterSavageNovels.com
​
---
---
Pat Wilson's Piano Book with Accompanying CD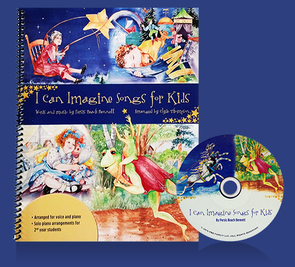 December 2003 Patricia Bennett Wilson wrote & published the children's Book
I Can't See, But…I Can Imagine.
The book is fully illustrated, has 61 pages and includes a CD containing the entire story and five delightful children's songs written in the 1940s by her blind grandmother, Persis Beach Bennett. The book is now is now available in Print/Braille for the blind and visually impaired.
Patricia received many requests from students, parents, schools and teachers for the written music. The piano book
I Can Imagine Songs for Kids
and accompanying CD was published 2015. The book includes piano music for a 2nd grade piano student as well as songs arranged for vocal accompaniment and can be
purchased here
.
---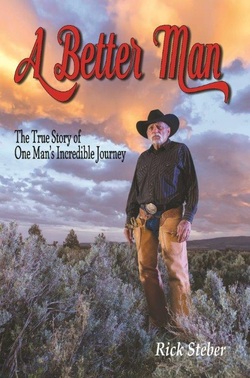 BIG NEWS – USA Book News, one of the most prestigious book awards in the nation, has just announced that Rick Steber's latest release, "A Better Man" is a finalist for the 2015 USA Best Book Award in the category of Health: Addiction & Recovery. Jeffrey Keen, President and CEO of USA Book News, said this year's contest yielded over 2,000 entries. He stated it was a distinct honor for "A Better Man" to have been named a finalist in 12th annual award for mainstream and independent publishers.

A BETTER MAN
Dave Franke might have been content to lead the life of a simple cowboy, but he believed in the American Dream, started a construction company and rode the crest of a building boom to the pinnacle of success.
When the Great Recession hit, he lost it all. He drowned his failures with alcohol. Then one day, out on the broad sweep of the desert, God and Satan had a fistfight over his alcoholic soul. This is a powerful story of profit and loss, of weakness and strength; a story of love, forgiveness, deliverance and redemption.

COWG member Tessa Bailey wrote a poem that is included in this book. Congratulations, Rick and Tessa!
---
Now Available in Braille, Pat Wilson's Illustrated Musical Children's Book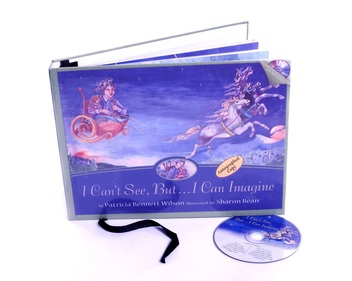 December 2003 Patricia Bennett Wilson wrote & published the children's Book
I Can't See, But…I Can Imagine.
The book is fully illustrated, has 61 pages and includes a CD containing the entire story and five delightful children's songs written in the 1940s by her blind grandmother, Persis Beach Bennett.
Patricia received many requests from the blind community and teachers of the visually impaired to produce the book in Braille.
The twin vision book, by American Printing House for the Blind in 2011, has gone to schools for the blind and teachers of the visually impaired all over the country. Because the CD included with the book goes word for word through the story and music, it assists a child to read Braille – one of few Braille books created to teach a child Braille including a fun blind character. It is appropriate for all children through the 5th grade and can be
purchased here
.
---
From Tessa:
Yes, it is official and quite the honor for me. One of my poems is being published in Rick Steber's book "A Better Man". How it came to be is a story in its self, but it has led to a unique friendship and a mutual respect for a personal 'relationship' with God. Thank you Rick for this privilege. Thank you Dave and Peggy for exposing your hearts and opening the door to this opportunity and friendship. We are all on a journey...
Order your book now at:
http://ricksteber.com/newreleases.html