MEMBERSHIP

Whether you're a writer or a writing enthusiast, you are welcome at Central Oregon Writers Guild (COWG).

RENEW BY APRIL 30, 2018
2017 COWG members may renew through APRIL 30, 2018 for $25. As of May 1, 2018, 2017 membership expires and registration will be at the New Member rate of $35.00. Student and Youth rates remain at $15.00.

COWG's goal is to provide and encourage a creative environment and support system for aspiring and acclaimed writers of all ages in all genres. Since its beginning in 2002, COWG has provided meeting places for the exchange of ideas and information and has initiated programs designed to help writers enhance skills related to the craft of writing and to learn the business of being an author, including publishing and marketing.

COWG ANNUAL DUES (2018 COWG membership is effective 12/1/17 through 12/31/18.)
$35 – New membership
$25 – Renewing member
$15 – Full Time Student
$15 – Youth (17 and under as of 1/1/18))

To JOIN or RENEW, click the SUBMIT button:
​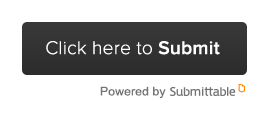 Please check out our membership benefits (below).

Writers at all levels are invited to join — from those of you just getting started to successful authors, poets, screenwriters, bloggers, and more. Join us!

Your member BENEFITS include:
​•Monthly meetings with great speakers!
•Discounts on workshops presented by high-caliber writing professionals.
•Opportunities to network with fellow writers.
•Posting of your website url.
•Posting of your books and news.
•Volunteer opportunities.
•Discounts on submissions to our annual Harvest Writing Contest.
•Opportunities to read your work at local bookstores.
•Opportunities to display and sell your books at COWG monthly meetings and events.

QUESTIONS:
Please direct questions to: centraloregonwritersguild@gmail.com.